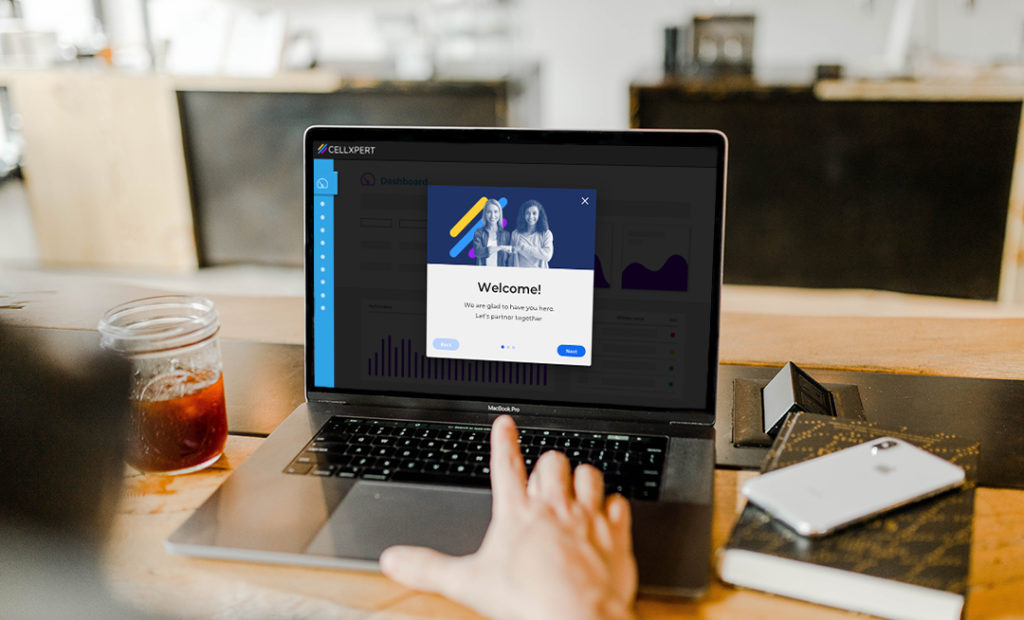 Onboarding your new partner, whether it be an affiliate, influencer, ambassador or anyone in between, is the first step in your joint journey. As the first move in a hopefully long and fruitful relationship, it needs to be seamless and clear to ensure success for both parties.
While the process can seem daunting, there's no need to worry – we've broken it down for you. Here are some of our top recommendations, acquired from years of experiences, to help you set your partnership journey on the right path, and establish the building blocks for a trust- and transparency-based relationship.
Make it Personal
Personalizing the onboarding process is critical. You need to make sure your partner gets a personalized message with clear information regarding their contact person in your company, in the form of a pop-up message, a welcome mail, or both.
Vet Thoroughly
A potential partner has submitted a registration form – what's next?
Don't be tempted to automatically approve them and allow them to send potentially unwanted traffic into your website. We recommend that you first require the candidate to upload all the necessary documentation and that they agree and comply with your licensing agreements, workflows, and all of your commercial terms.
While you review them, they'll be able to log in and view the system's data, but will not be able to use marketing tools, send traffic to your site, or carry out any other actions. Only after they've been approved, should your admin grant them authorization and access to your system.
Go Big with Data, then Leverage It
To ensure that you're investing in the right partners, you need data that's collected over time to understand the quality of your potential partner's traffic. This is especially critical in rev-share models.
We recommend that you offer all new partners a standard, limited-time contract that you can modify, based on performance, after three months (or any other deadline predetermined by you and made known to both parties). At the end of the contract, your partners will expect you to evaluate their performance and make a decision on whether to improve your offer, while still maintaining an ROI-positive relationship.
Employing transparency throughout the entire process will work to motivate your partners to send you only the highest quality traffic, from the very beginning.
Pull a Fast One — on Fraud
Fraud is a growing and potentially devastating problem in the affiliate marketing sector. A recent study estimated that this year, it could cost advertisers $1.4 billion.
However, the good news is that you can minimize those risks through technological solutions and in the way you structure your reward plans, as follows:
If using CPL models: ensure that your partner receives payment only after you qualify and validate the lead. The trigger for the payment will be the change in the customer sales status.
If using CPA models: the payout should be triggered based on your customer's activity (eg: minimum deposits, activity, or volume).
Don't be a Stranger
After approving your partner, lay the groundwork for an ongoing, trust-based partnership, with an automatic workflow for communication. Make sure they understand how to use the system, that they have all the necessary marketing tools, and that they're familiar with the relevant regulations.
Trust and Transparency For the Best Chance at Success
A smartly-planned onboarding will set the tone for, and significantly contribute to, the success of your partnership. This early phase is increasingly crucial to establishing the kind of trust and transparency needed to bring your partnerships to the next level.
That being said, you need to do it right.
To reap the most benefits, you need advanced tech to do the heavy lifting for you. Tracking.io's sophisticated platform can provide that for your company, as it operates on the principle that trust and transparency are at the core of your partnerships, and of your plans to expand your business.