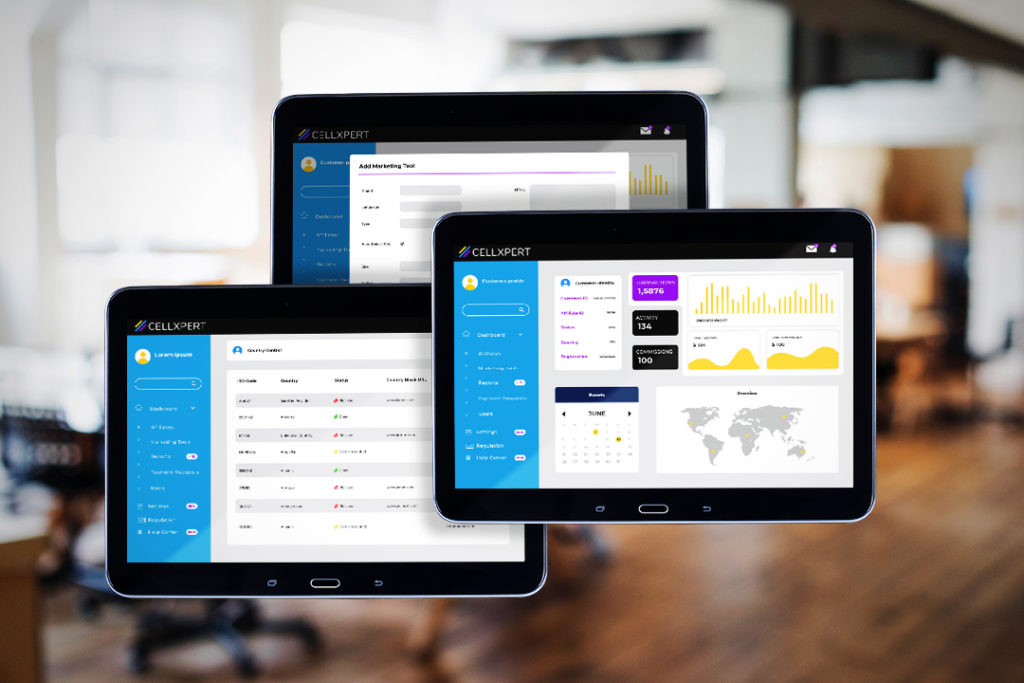 Long gone are the days of unilateral marketing efforts. Today, your affiliates need to know that they are true partners in your campaigns, so that they can help you stay on track toward reaching your marketing goals.
In this increasingly complex and cutthroat environment, therefore, the affiliate partnership is an ever-changing relationship that requires your constant attention. As an affiliate partnership manager, you need to know what fundamental building blocks are needed for success, as well as what pitfalls to avoid.
But, worry not. Based on our years of experience in the field and intimate knowledge of partnership best practices, we've broken it all down for you.
Pro Tips for a Trust-Based Partnership
Data for All
Sharing real-time, accurate data with your partners is at the heart of building a trust-based relationship. When you grant your partners access to your data, when they can see what you see, they can give you the on-the-ground perspective and, more critically, feel that they are part of the decision-making process.
So if, for example, your analysis tells you that Campaign A yields better results than Campaign B, or that Landing Page X brings in better conversion rates than Landing Page Y, you can scale up your successful models while pausing those that are apparently falling short.
Your partners have a lot to contribute to that assessment because they intimately know your target audiences. They can help you to both interpret your data and brainstorm ways to act on it. When that data is extremely granular, going beyond just clicks and impressions to detail the quality and types of traffic coming into your site, you and your partners are that much better positioned to make the right call.
Keeping the Lines of Communication Open
A collaborative dynamic with your partners works to set a standard for open communication. In this vein, you'll need to be transparent with your partners about your goals, resources, terms and conditions, and brand guidelines. Ultimately, this kind of openness serves all sides and helps to optimize results.
Pitfalls to Avoid
Another critical aspect to fortifying your partnerships, and keeping everyone on the same page, is regulation compliance. Because your business likely works in many different spheres, under many different kinds of regulations, you need to constantly ensure that your partnerships are following the necessary guidelines. Getting all of the necessary documents in line before you start your partnership can save you significant financial penalties and — even worse — damage to your brand and brand partnerships.
They include:
KYC
Make sure that you Know Your Customer (KYC) by constantly collecting and storing all relevant documentation about your partners. To do this, you'll need to be familiar with the different types and requirements. Private entity KYC, for example, requires you to present:

Proof of identity: most commonly, a passport or driver's license.
Utility bills for proof of residence.
Bank or payment details.



GDPR guidelines
You'll also need to make sure you're in compliance with GDPR, which is increasingly crucial to protecting your customers' data and privacy. You'll need to make sure you know the laws, apply relevant compliance procedures and ensure that they are applied to all your partner workflows.


Fraud
Along those same lines, you as the affiliate manager need to proactively protect your business against fraud, which is a growing problem as the affiliate marketing sector continues to expand. In 2020, within the estimated $15 billion affiliate marketing sector, at least 9 percent of all transactions are expected to be impacted by fraud. A new global study by the anti-fraud company CHEQ estimates that marketers can expect to lose $1.4 billion due to this systemic flaw that more scammers are learning how to exploit every year.

But there are plenty of ways to protect your bottom line — proactively. One of the most effective ways is to create affiliate models that reward authentic sales, not attempts at fraud. You can do this by setting a minimum sales requirement for your affiliates, thus creating obstacles for fraudsters looking to exploit a loophole in your system.

You'll need to make sure, moreover, that all of your tools, at all times, are geared toward identifying fraud techniques with a thorough system of tracking.
Light at the End of the tunnel
The affiliate marketing landscape is growing every year, meaning that there are more opportunities than ever for your business to expand. To ensure that you're getting the most value from your affiliate partners and your campaigns, you'll need the support of a robust and stable platform. Tracking.io can provide that and more. We work on the idea that trust and transparency are at the core of your partnerships and, to that end, we make the process seamless for everyone involved.
Contact us to learn more.